Description
Are you ready to tantalize your taste buds with our Tabasco Sweet & Spicy Sauce? This exceptional sauce is the perfect balance of Asian spices, sweetness, and aged TABASCO peppers that are expertly blended together to create a mouth-watering experience.

Made with high-quality ingredients, including natural ginger and other Asian flavour favourites, this mild sauce contains no artificial colours, flavours or preservatives, making it a healthy choice for your customers. Additionally, it is gluten-free, Kosher & Halal certified, and suitable for vegetarians, so it is a versatile sauce that can be enjoyed by all.

Each case of our Tabasco Sweet & Spicy Sauce contains 12 x 256mL bottles, making it perfect for wholesale customers who want to stock up on this delicious condiment. So, add this unique and flavourful sauce to your inventory and give your customers a taste of something special!


Each case contains 12 x 256mL bottles
Our mildest Tabasco Sauce is a unique balance of Asian spices, sweetness and TABASCO peppers aged in oak barrels
A GLOBAL PEPPER SAUCE PHENOMENON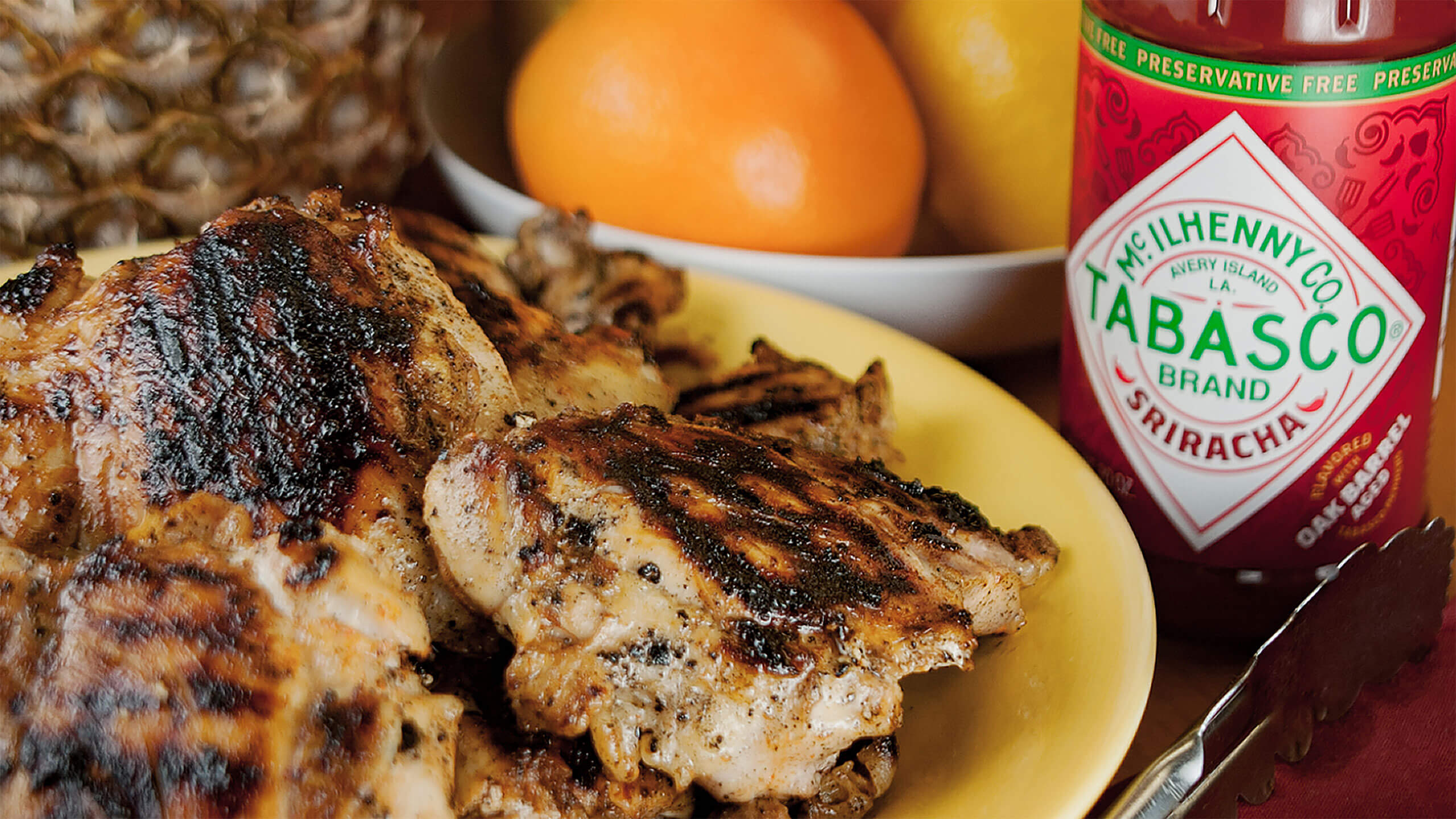 Ingredients:
1 cup orange juice
1/2 cup pineapple juice
2 tablespoons lemon juice
1 tablespoon fresh grated ginger
8 boneless, skinless chicken thighs
Salt and pepper, to taste

Method:
1. In a large bowl or resealable plastic bag, combine orange juice, pineapple juice, TABASCO Sriracha Sauce, lemon juice and ginger. Add chicken and refrigerate 4 hours or overnight.
2. Heat grill to medium heat. Remove chicken from marinade and sprinkle with salt and pepper. Grill chicken about 5 minutes per side, or until cooked through.