Description
The original hot sauce that started it all. Our classic pepper sauce is beloved all over the world and sold in over 195 countries and territories. Endlessly versatile, enhance the flavour of any food with a dash of our signature sauce. 4/5 heat rating. For over 150 years, TABASCO® brand Original Red Sauce has been crafted by hand using only three ingredients: aged red peppers, salt, and distilled vinegar. This simple yet distinct recipe creates a pungent flavour that pairs perfectly with almost any cuisine.
Original Red is gluten-free, has zero calories, and contains less sodium than other pepper sauces. The result is a perfectly balanced and flavorful sauce that's sure to satisfy your taste buds. Our slow, artisanal process is carefully managed from seed to sauce on Avery Island, Louisiana. Our most versatile hot sauce. Lift the flavour on any meal
Each case contains 12 x 60mL bottles
Tabasco Peppers
Matured to perfection for three glorious years.
Versatile for all cuisines
Making breakfast, lunch and dinner better since 1868 
4/5 heat rating

A GLOBAL PEPPER SAUCE PHENOMENON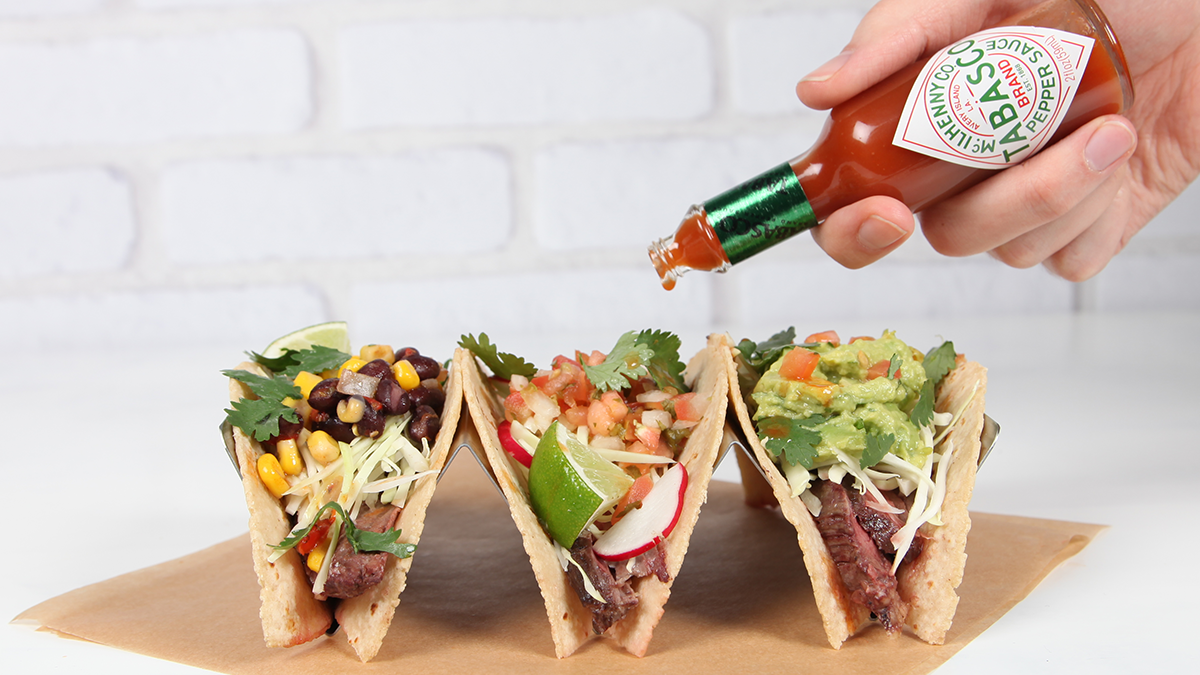 Ingredients:
1 packet taco seasoning
1 can tomato sauce
1 pound ground beef
Soft Taco Tortillas, heated as desired, for serving
Shredded lettuce, optional for serving
Shredded cheese, optional for serving
Diced tomatoes, optional for serving

Method:
1. In a small bowl, whisk together TABASCO Sauce, taco seasoning, and tomato sauce. Set aside.
2. Heat a large skillet over medium heat.
3. Once hot, add in beef.
4. Cook, breaking up the meat as you go, until the beef is cooked through and no longer pink.
5. Stir in the sauce mixture.
6. Assemble your taco: place beef into a tortilla and top with lettuce, cheese, and tomatoes, if desired.