Description
A smokey, flavourful hot sauce. Pairs well with any BBQ.
This rich, full-bodied hot sauce is the perfect balance of smoke and heat. Made from vine-ripened red jalapeño peppers that are slow-smoked to perfection over a smouldering pecan wood fire. This robust pepper sauce is just right for marinating or grilling meats and adds an unexpected smoky flavour to cocktails, dips and sweets.
The TABSCO® Buffalo Style Sauce is a cayenne pepper-based sauce with a classic buffalo flavour. Made with just five all-natural ingredients - red cayenne pepper, salt, water, distilled vinegar and garlic. 1/5 heat rating. Made with just five simple ingredients, TABASCO® brand Buffalo Style Hot Sauce wraps foods in a thick, tangy flavour.
Just mix it with fresh, melted butter and pour on wings, or stir into ketchup, mayo, dressings and other condiments. Delicious on sandwiches, burgers, mac & cheese, chicken dishes and more.

1.5 heat rating
Each case contains 2 x 1.89L bottles
A GLOBAL PEPPER SAUCE PHENOMENON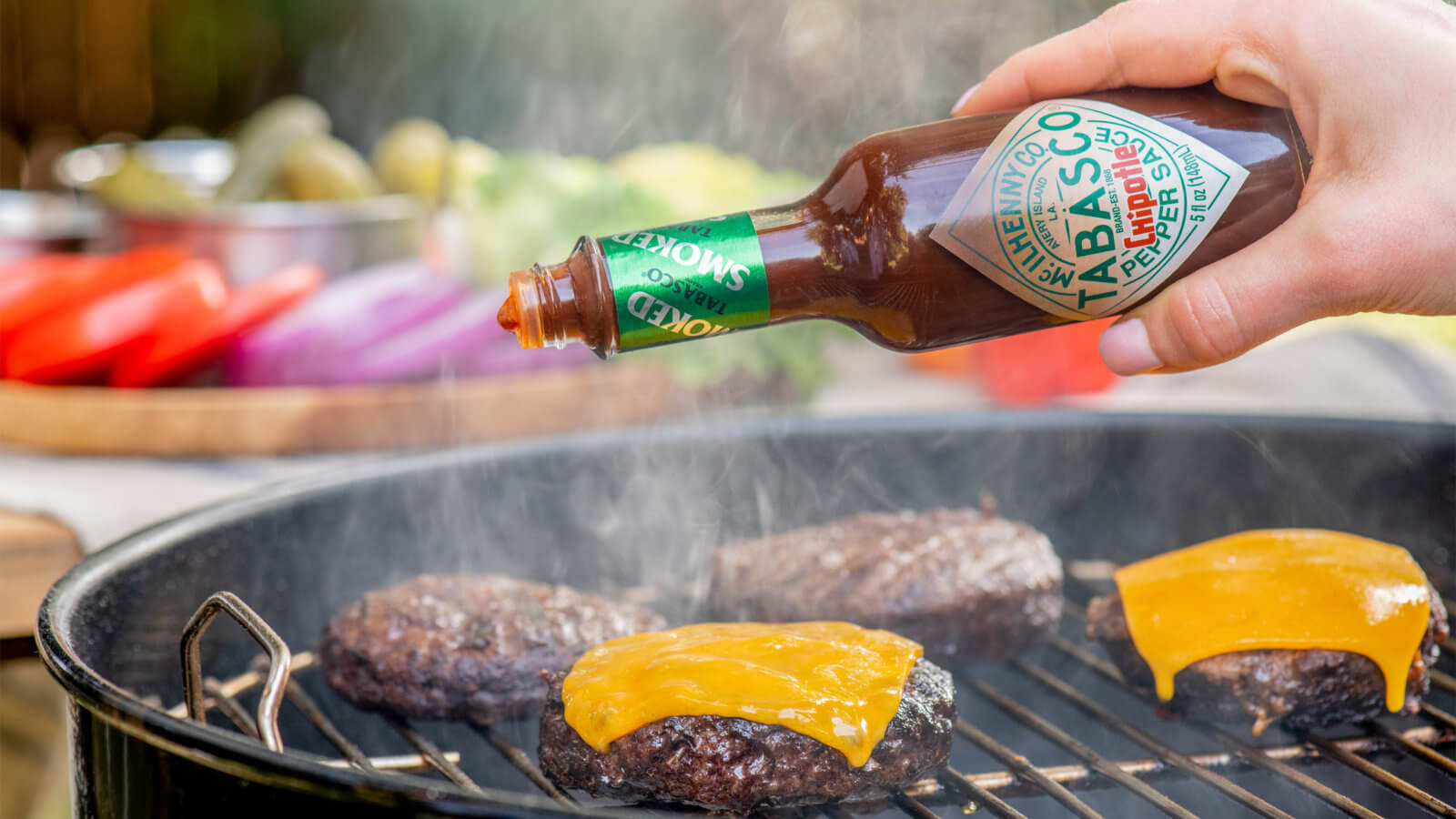 Ingredients:
1kg lean ground beef
2 cloves garlic, minced
1 teaspoon salt
6 hamburger buns
Lettuce
Tomato slices

Method:
1. Combine ground beef 1/4 cup TABASCO Chipotle Sauce, garlic, and salt in a large bowl and mix well.
2. Shape into 6 patties.
3. Grill or broil burgers to desired doneness.
Place on bun bottoms and drizzle burgers with additional TABASCO Chipotle Sauce.
4. Add lettuce and tomato and top with remaining bun halves.